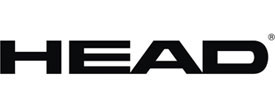 HEAD is on a mission to bring high-performance gear to every athlete, professional and amateur, to allow them to be the best they can be in racquet sports, winter sports, or swimming
​www.head.com
West Bridgford Tennis Club is a preferred partner of HEAD. Therefore, the Club and its members benefit from exclusive pricing and offers and events such as Demo Days

Barker Maule and Co – Reliable, professional, approachable accountants
www.barkermaule.co.uk
Barker Maule sponsors the Masters' Programme which has seen the introduction of a Performance Mentor coach at the end of 2022
Chris Bonham Plants – Your local gardener for all you planting and landscaping needs
www.chrisbonhamplants.co.uk
Chris Bonham Plants sponsors the Junior Match Play competitions.
Autoscanuk specialise in automated storage solutions
www.autoscanuk.co.uk/
Autoscanuk sponsors Acces Ace Tennis.

Bridgeway Consulting - Re-inventing Service where exceptional value is a given, not the exception · Geomatics Engineering · Site and Ground Investigation · Infrastructure Services
www.bridgeway-consulting.co.uk
Bridgeway Consulting sponsors the schools outreach programme
Staddons Bed - If you're in the market for a new bed online you've come to the right place. Staddons Beds Nottingham has been keeping Nottingham and the East Midlands sleeping comfortably since 1919
www.staddonsbeds.co.uk
Staddons Beds sponsors Access Ace Tennis.
David Burnell Financial Services is an independent financial services company based in West Bridgford, Nottingham, providing a comprehensive professional and personal service for individuals and businesses.
We specialise in Investment, Mortgages, Probate, Protection and Retirement. We are here to help and there is no such thing as a silly question. We have over 200 years' worth of experience helping people achieve their financial goals. We view every client as an individual; we do not have a blanket solution that we attempt to fit all. Every individual is unique, and we'll offer advice on what will work best for you.
Managing Director David Hinch:
​"We're delighted to be sponsoring West Bridgford Tennis Club. We hope the sponsorship, along with the purchase of the slinger bag will be a great addition to the club in supporting its members and local talent."